HOME

|

PROGRAM

|

SPEAKERS

|

SPONSORS

|

FAQ
The Digital Shift: Reinventing Libraries
A Library Journal | School Library Journal Online Event
This event and the archive viewing period is now over. Join us on October 4, 2014 for the 5th annual online event. Details coming spring/summer 2014


Speakers and Panelists
Brenda Boyer
Brenda Boyer is passionate about online learning, information fluency, and research. She is the high school librarian and chair of Information & Technology Resources for the Kutztown (PA) School District where she also serves as a coordinator of the school's Moodle LMS. Brenda is currently completing her doctoral research in the field of Instructional Design for Online Learning at Capella University. She can be contacted at boyer.brenda@gmail.com, or followed @bsboyer on Twitter.
Amanda Brennan
For as long as she can remember, Amanda Brennan loved the internet. While earning her MLIS degree at Rutgers University, she combined that love with a passion for archival research, studying online tagging systems and the habits of the hacktivist group Anonymous. Currently, she is the resident librarian at Know Your Meme where she studies the spread of viral content and watches a lot of cat videos. Her areas of expertise include fandoms, slang terms and internet subcultures. She blogs at www.MemeLibrarian.com and tweets as @continuants.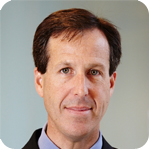 Dan Cohen
Dan Cohen is the Founding Executive Director of the DPLA (Digital Public Library of America), where he works to further the DPLA's mission to make the cultural and scientific heritage of humanity available, free of charge, to all. Prior to his tenure at the DPLA, Cohen was a Professor of History and the Director of the Roy Rosenzweig Center for History and New Media at George Mason University. His books include Digital History: A Guide to Gathering, Preserving, and Presenting the Past on the Web (with Roy Rosenzweig) and Equations from God: Pure Mathematics and Victorian Faith. In 2012 he was named one of the top "tech innovators" in academia by the Chronicle of Higher Education.
Mark Coker
Mark Coker is the founder of Smashwords, an ebook publishing and distribution platform. He's also an author, entrepreneur, angel investor and advisor to technology startups. Mark and his wife Lesleyann co-authored Boob Tube, a novel that explores the wacky world of daytime television soap operas. Their book was rejected by every major New York publisher of commercial women's fiction, despite representation by a top NYC literary agency. The experience inspired him to start Smashwords, a free publishing platform that allows authors to instantly publish their work online. Today, Smashwords is the world's largest distributor of self-published ebooks. The company has helped over 50,000 authors around the world publish and distribute over 200,000 ebooks to major retailers such as the Apple iBookstore, Barnes & Noble, Sony and Kobo.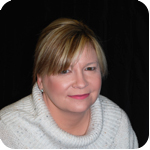 Michelle Cooper
Michelle Cooper is an experienced educator who is passionate about helping young people succeed. She is a librarian at Henderson High School in Henderson, Texas. She is co-founder of #TXLchat which is committed to providing a forum for Texas librarians to create collaborative connections, share educational resources, and foster life-long learning. Michelle is a proud Nerdy Book Club Blogger, Outstanding Texas Educator 2013, Texas Computer Education Association Library Special Interest Group Vice President, and TALL Texan 2013 (Texas Association of Library Leadership). You can find out more about Michelle on her blog: http://talesoflibrarylady.blogspot.com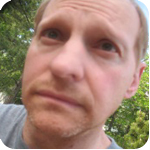 Kent Dean
Kent Dean is the Manager of the Whitmore Library, Salt Lake County Library Services. Kent has been in library management for sixteen years and has served as a professional librarian for over twenty years. Throughout his career, he has been involved in various facets of librarianship including collection management, reference and reader's advisory services, technology initiatives and community partnerships. Kent has addressed eBook selection and related eCollection issues since 2005.
Barbara Fister
Barbara Fister is a librarian at Gustavus Adolphus College, St. Peter, MN, a Library Journal Peer to Peer Review columnist, a contributor to ACRLog, and an author of crime fiction. Her latest mystery, Through the Cracks (see review), was published in 2010 by Minotaur Books.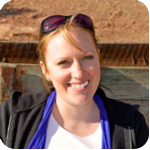 Lyndi Hatch
Lyndi Hatch has worked in libraries since she was sixteen years old. Lyndi is currently a Youth Services Librarian with Salt Lake County Library Services (SLCLS) where she purchases all the teen and children's downloadable material. She also serves on the SLCLS Collection Development Committee which determines the online services that will be purchased for the community.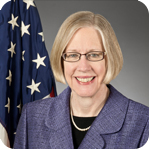 Susan H. Hildreth
Susan Hildreth was appointed Director of the Institute of Museum and Library Services by President Obama in 2011. Under her leadership, IMLS has provided leadership to leverage the vast network of 123,000 libraries and 18,000 museums to help Americans build 21st century skills in the digital age. Her policy focus includes education, workforce development and civic engagement.
Justin Hoenke
Justin Hoenke is a teen librarian and video gaming enthusiast who has written about these subjects for publications such as Library Journal, VOYA, and is a regular contributor for the blog Tame The Web. Justin is a member of the 2010 ALA Emerging Leaders class and was named a Library Journal Mover and Shaker in March 2013. Justin is currently the Teen Librarian at the Chattanooga Public Library in Chattanooga, TN. His professional interests include video gaming in libraries, teen librarianship, creating local collections, and community building. Follow Justin on Twitter at @justinlibrarian and read his blog at http://www.justinthelibrarian.com.
Kathy Ishizuka
Kathy Ishizuka is the Executive Editor of School Library Journal. She was previously Executive Editor, Technology and Digital Projects for SLJ. Connect with her on Twitter: @kishizuka.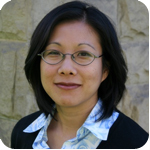 Mizuko "Mimi" Ito
Mizuko Ito is a cultural anthropologist of technology use, examining changing relationships of children and youth with media and communications. Professor in Residence at the University of California, Irvine, with appointments in the University of California Humanities Research Institute, the Department of Anthropology, and the Department of Informatics. Currently, she is the John D. and Catherine T. MacArthur Foundation Chair in Digital Media and Learning and Research Director of the Digital Media and Learning Hub at UC Irvine. Her book on anime fandom Fandom Unbound: Otaku Culture in a Connected World was published from Yale University Press. A report, Connected Learning, was released by her team in January, 2013 is available online and her web site is at http://www.itofisher.com/mito.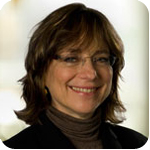 Deborah Jacobs
Deborah Jacobs, Director of the Global Libraries initiative, Bill & Melinda Gates Foundation, oversees the foundation's work toward improving people's lives all over the world through useful, used, and sustainable public access to information and communications technology in public libraries. Prior to joining the foundation in 2008, she served as Seattle City Librarian for 11 years. Jacobs received a BA in Government from Mills College and an MLS from the University of Oregon.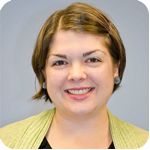 Amy Koester
Amy Koester is the Children's Librarian at the Corporate Parkway Branch of the St. Charles City-County (MO) Library District. She blogs about youth services and programming as the Show Me Librarian, she shares preschool and school-age science programs on the ALSC Blog. Follow her on Twitter: @amyeileenk
Michelle Luhtala
Michelle Luhtala is the department chair of New Canaan (CT) High School Library, which received a number of prestigious awards in the last few years. Michelle facilitates a professional learning community for over 4,000 school librarians at http://www.edweb.net/emergingtech. She serves on the American Association of School Librarians' (AASL) Board of Directors and the Connecticut Digital Library's advisory committee on databases. Michelle is a contributing author to Growing Schools: Librarians as Professional Developers, and is frequently published in professional literature for educators and school librarians. She blogs at http://bibliotech.me/.  
Paula MacKinnon
Paula MacKinnon is the Information Systems Project Manager for Contra Costa County Library and an information professional with 18 years of experience in developing, managing and writing about usable, content-rich web services for public and special libraries. Her recent projects include Discover & Go, a downloadable museum pass platform for California libraries. Snap & Go, a smart phone application that uses QR codes to put library service literally, into the hands of commuters.  And enki Library, a California ebook platform developed by libraries for libraries.
Laura McKeegan
Laura McKeegan is the Automation Manager for Contra Costa County Library and the System Administrator for the enki Library. She has over 20 years of experience managing a complex data environment and writing custom programs to enhance services. In the role of enki Systems Administrator, Laura has developed methods for cleaning publisher supplied data and batch loading onto the enki platform.
Rebecca Miller
Rebecca Miller is Editorial Director, Library Journal and School Library Journal.
Mary Wallace Moore
Mary Wallace Moore is the Director of Smyrna Public Library in Smyrna, Georgia. Previously, she was a branch manager and a department head for Huntsville-Madison County Public Library (HMCPL) in Huntsville, Alabama, a 12-branch county system serving approximately 400,000 people. She has 23 years experience in libraries and 15 years experience as a library manager. In 2011 and 2012, the Reference & Adult Services Department of HMCPL received two grants totally $11,000 to start a Microsoft Office certification testing service. It is the only service of its kind in a public library.

Moore received a bachelor's degree in English with a minor in communications from the University of Alabama in Huntsville, 1992. She holds a master's of library service from the University of Alabama. One of her more recent accomplishments was being named the "2012 Romance Writers of America Librarian of the Year" for her collaborative work with the Heart of Dixie Chapter of Romance Writers of America.
Melissa Morrone
Melissa Morrone is Technology Training Specialist at Brooklyn Public Library's Shelby White and Leon Levy Information Commons. She has deployed her librarian training in a variety of venues outside work, including NYC Books Through Bars, the US Social Forum, and the Park Slope Food Coop. Melissa is also editor of the collection Informed Agitation: Library and Information Skills in Social Justice Movements and Beyond (forthcoming from Library Juice Press).
Robin Nesbitt
Robin Nesbitt is the Manager of the Hilliard Branch at Columbus Metropolitan Library (Library Journal's 2010 Library of the Year). In her earlier role as CML's Manager of Collection Development Robin launched central selection and floating collections at CML. She has presented at PLA about Technical Services efficiencies and does regular Tweet chats about eReaders and Digital Content. Robin is a member of the steering committee that launched LibraryReads this Fall. She regularly blogs about great titles at http://www.columbuslibrary.org/reads/robin-reads-blog and you can follow her on Twitter @CML_RobinReads.
Gary Price
Gary Price (gprice@mediasourceinc.com) is a librarian, writer, consultant, and frequent conference speaker based in the Washington D.C. metro area. Before launching INFOdocket, Price and Shirl Kennedy were the founders and senior editors at ResourceShelf and DocuTicker for 10 years. From 2006-2009 he was Director of Online Information Services at Ask.com, and is currently a contributing editor at Search Engine Land.
Raymond Pun
Raymond Pun is the reference and research services librarian at New York University: Shanghai Library. He was a reference librarian at The New York Public Library: Stephen A. Schwarzman where he implemented his project. He holds a B.A. in History, M.L.S and an M.A. in East Asian Studies. An LJ Mover and Shaker 2012 and a frequent speaker, he has appeared in Social Media Week, MIT's Visualizing Asia Conference, The American Folklife Center in the Library of Congress and the Congress of the Humanities and Social Sciences in Canada. He has also published articles in The Huffington Post, World History Bulletin, College and Research Libraries, etc.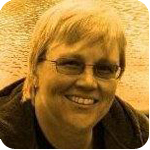 Liesl Seborg
Liesl Seborg has worked in public libraries in Idaho and Utah for over ten years. Liesl has served in leadership roles in the Idaho Library Association and the Pacific Northwest Library Association (PNLA) including being an alumna of the PNLA Leads program. She is currently the Senior Librarian for Adult Outreach and Programming for Salt Lake County Library Services. Liesl works with the Utah Library Association in various capacities and chairs the Multicultural Services Roundtable.
John D. Shank
John D. Shank is the Instructional Design Librarian and founding Director of The Center for Learning & Teaching at Penn State Berks. Prior to his appointment in July 2001, he held positions at Bryn Mawr, Haverford, and Montgomery County Community College. He was selected by Library Journal in 2005 as a Mover and Shaker.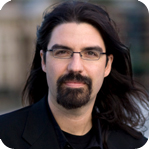 Michael Stephens
Dr. Michael Stephens is an Assistant Professor in the School of Library and Information Science at San Jose State University. His research focuses on use of emerging technologies in libraries and technology learning programs. He currently writes the monthly column "Office Hours" in Library Journal exploring issues, ideas and emerging trends in library and information science education. Stephens has spoken about emerging technologies, innovation, and libraries to audiences in over 26 states and in nine countries. He is fascinated by library buildings and virtual spaces that center around users, participation, creating content, and encouraging the heart.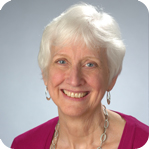 Barbara Stripling
Barbara Stripling is currently an Assistant Professor of Practice in the School of Information Studies, Syracuse University. Previously, Stripling has been Director of Library Services for the New York City schools, a school library media specialist and school district director of libraries in Arkansas, a library grant program director in Tennessee, and director of library programs at a local education fund in New York City. She received her Doctorate in Information Management from Syracuse University in May 2011 and has written or edited numerous books and articles. Stripling is a former president of the American Association of School Librarians and will be the 2013-2014 President of the American Library Association.
Debbie Swartz
Debbie Swartz is Library Technology Facilitator for Mesquite Independent School District. She's a former librarian and classroom teacher. Follow Mesquite ISD Library Services on Facebook or @misdlibrary on Twitter.
Heather Teysko
Heather Teysko is the Assistant Director: Innovation and Development for Califa, where she has been since 2005.  Each year she is responsible for saving libraries over $4 million annually in group purchases, spearheading new initiatives like The Edgy Librarian web conference and the current Enki eBook project.  She has a history of working with digital rights and licensing issues as previously to her work with Califa, Heather was the head of the Naxos Music Library for the Naxos record label (the world's largest classical label) and the first US staff member of Classical.com, now owned by Alexander Street Press, the world's first online streaming classical music database for libraries.
Joyce Valenza
Joyce Valenza is a teacher-librarian at Springfield Township High School, a technology writer, and blogs at SLJ's award winning blog–Never Ending Search. Follow her on Twitter: @joycevalenza.
Elliot Warren
Elliot Warren is the Collection Development/Technical Services Manager of Contra Costa County Library, a role he took on in June 2008. Prior to that, Elliot was the Senior Community Library Manager of the Hercules Library. Elliot has also worked as San Pablo Library Manager and was a Youth Services Librarian at the Pittsburg Library. As Collection Development/Technical Services Manager, Elliot has provided leadership in developing highly efficient materials selection and processing practices; creation of data analysis tools and methods; and guiding Technical Services Department practices towards greater relevancy within the County Library as a whole.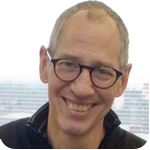 John Price Wilkin
John P. Wilkin is the Dean of Libraries and University Librarian, University of Illinois at Urbana-Champaign.  Previously, he was the Associate University Librarian for Publishing and Technology, and the Executive Director of HathiTrust and MPublishing, the primary academic publishing enterprise of the University of Michigan and part of the University of Michigan Library. Units include the UM Press, the Text Creation Partnership, the Copyright Office, Deep Blue (Michigan's institutional repository), and a digital publishing operation responsible for electronic journals, content hosting, and many OA monographs. Wilkin earned graduate degrees in English from the University of Virginia ('80) and Library Science from the University of Tennessee at Knoxville ('86).
Poster Session Presenters
Ann Fondren
Ann Fondren spent 32 years in public education-all in Spotsylvania County Schools, Virginia and retired in June, 2013. While working in Spotsylvania Ann served as a 5th grade teacher, middle school librarian, and Library Coordinator for the division. In her role as library coordinator she had the pleasure of working with 34 librarians and 30 library assistants in 29 K-12 schools (23,000+ students).   While in Spotsylvania County Schools, Ms. Fondren also implemented a division-wide eBook program fully integrated with Follett's Destiny Library Manager. She has a BS from James Madison University and her M.Ed from George Mason University.
Corinne Hill
Corinne Hill has been Executive Director of the Chattanooga Public Library since March 2OI2 and has been in the library business for 17 years. The International Federation of Library Associations and Institutions (IFLA) elected Hill to serve on the Governing Board's Standing Committee for Public Libraries for the upcoming 2OI3'2O17 term. Hill was named the 2013 recipient of the Urban Libraries Council's Joey Rodgers Leadership Award. Prior to Chattanooga, Hill served as the Interim Director of Libraries for the Dallas Public Library. She holds a Master of Science from the University of North Texas in Information Sciences and a Bachelor of Arts in English from the University of North Texas.
Cathy Sanford
Cathy Sanford is the Deputy County Librarian for Support Services at the Contra Costa County Library, CA and is responsible for organizational development and the implementation of the Library's strategic initiatives. Sanford is experienced in operational efficiencies and is a two-time member of the Public Library Association's Board of Directors as well as serving on the California Library Association Assembly. Her current projects include Discover & Go, the virtual museum pass program and enkiLibrary, an open source ebook platform.
Denise Wendl
Denise Wendl has been professional librarian for 27 years, most of that time in public libraries, but for the last 4.5 years she has been the Manager of the District Library & Visual Media Services at Cherry Creek School District 5 in Centennial, Colorado.  Job duties have always focused on technology and its implementation in libraries to make all library departments more efficient and assist the patron in being more productive and self-sufficient while using library services.  Current role in the school district includes implementing new technologies such as ebooks and managing digital subscriptions to provide library services to students and staff around the clock, every day of the year. This summer Cheery Creek was able to provide summer reading titles for all ages with the Overdrive ebook collection.

| | | |
| --- | --- | --- |
| | PLATINUM SPONSORS: | |